This is a follow up review on my usage for Fujinon XF16mm.  You can read the Part 1 here. I have been using it for more than a month now and I have to admit, I have been using it more than I thought I would.
One of the best feature of the lens is the minimum focus distance, as per specifications 16cm, which is measured from the sensor.  So that means, you can focus on on object as close as almost touching the lens glass.
Here's one sample:  shot at f1.4, 1/60 shutter speed and ISO 2500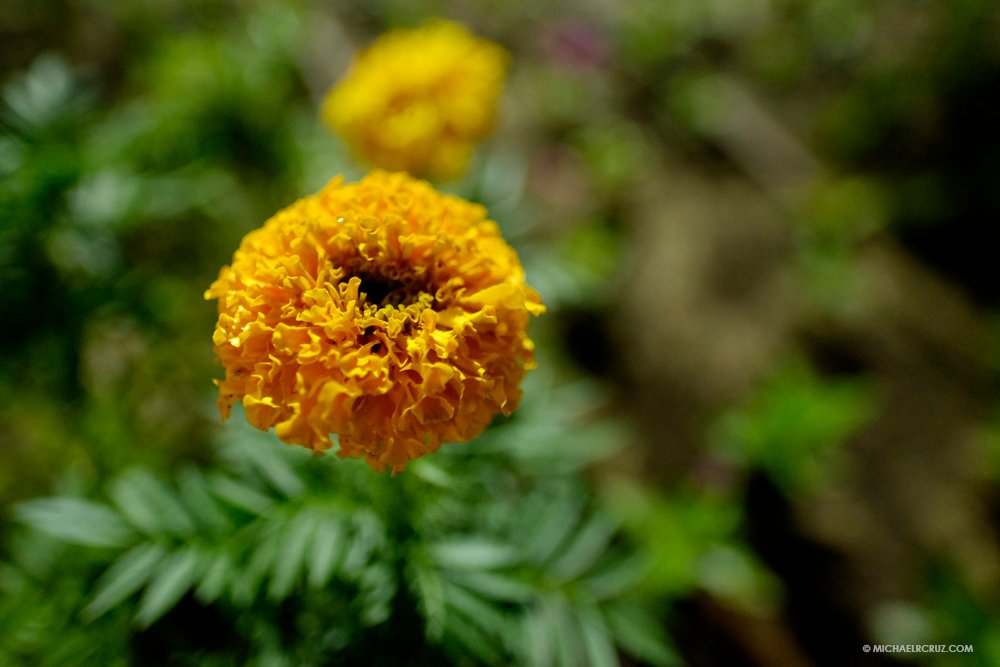 Here's the 100% crop
This is straight out of the camera JPEGs, using ASTIA film setting.
I think the fact that this is a 1.4 lens is that, you don't have to worry about very low light environment and that is one of the feature I didn't expect that I'll be enjoying the most.  I know some people would think, why would you need an f1.4 semi-wide angle lens? I think the approriate answer is another question:  why the heck not?
AF Speed
The AF speed is something a lot of non-Fuji users always asked about.  To be honest, the question of AF speed has already been closed when the X-T1 came in to the picture.  And with Fujifilm's commitment on releasing new firmware to further enhance the AF speed and add new features is something special.  This is something a Fuji user can always be proud of and other vendors should try to imitate.  Photography gears are not cheap and by getting this firmware updates makes it more worthwhile on owning them.
When it comes to focus speed, its not just the body but also the focusing motor built-in inside the lens.  This particular lens is quiet and fast.  I feel it is quicker than the 56mm f1.2 lens.
"Jumpshot" 16mm | f1.8 | 1/2000 | ISO 200
"Burj Khalifa" 16mm | f2.8 | 1/1700 | ISO 200
Cons
This is an excellent lens in terms of performance.  I really cannot fault this lens, however, I would like to point out that, although it might be smaller than an equivalent full frame lens it is not by any means small.  It is quite big just as all the recent lenses that Fujifilm released.  For me, one of the major reasons for using mirrorless is for the size and weight compared to full-frame counterparts.  For me, the perfect size for the lenses are the older generations of lenses, like my all time favorite 35mm f1.4 and the 14mm f2.8.   For me these are the perfect size and weight and they are very well balanced across the Fujifilm camera body line up.  I think, it is limited by the available technology on building lenses or it could be physics itself limiting it, since it is a wider lens with f1.4 and weather sealing… I have no idea on what goes on building a lens, but
Verdict
I haven't had a chance to use this lens yet for a major photo shoot but I am confident on what this lens can do and will not hesitate to use it.  It is as good as the other Fujinon prime lenses.
There is no surprises here; This lens delivers what it promises.  An excellent fast prime.  I think this will benefit a lot of people who needs  fast wide angle lens.  Events photographers will surely love the low light capabilities of this lens.
Like all lenses, it all depends on your shooting style.  If you find yourself shooting a lot of wide angle shots and you wish you have a faster glass, I think this is what you are waiting for.  I think it is a great addition to the Fujinon lens line up.