So, Fujifilm Middle East here in Dubai sent me a pre-production unit of X-T1 Graphite Silver Edition and I have playing with it for more than a week now.  What's the difference between the older X-T1? Is it better? So let's get started…
Looks and other physical differences
The main difference with this camera is the color, in Fujfilm film terms, it is graphite silver.  To me it looks a bit like that gun metal finish which is very popular in car rims/wheels.  I have to admit, if I haven't own the black X-T1, I would definitely go with this one.  I might even sell my black X-T1 and get this one, that's how much I like the Graphite Silver, but that's purely subjective.   This color is so much sleeker and it gives the X-T1 a more retro look.  I felt like the black one is not "retro" enough, compared to X-Pro1 or X100s, but the "graphite silver" color gives the X-T1 that retro kick it lacks.  To me, it is gorgeous!  I was never a fan of how the X-T1 look/form, I much prefer the rangefinder style, but I think, the Graphite Edition changed that.
Upon using the X-T1 Graphite Silver, I immediately noticed the directional pads at the back of the camera.  It is definitely better than the black X-T1 that I have.  It is more tactile and it gives that satisfying click that I want, none of that mushy buttons like the older X-T1 has.
Another thing I noticed is that it comes with a metallic flash hotshoe cover.  Which is at this point, I can't remember where I put it (ooops!).  So, the takeaway here is to put it in a safe place, so you don't end up like me.  I hope I could find it before I return it back to Fujifilm Middle East.
Here is side by side comparison with the Black X-T1 and the Graphite Silver X-T1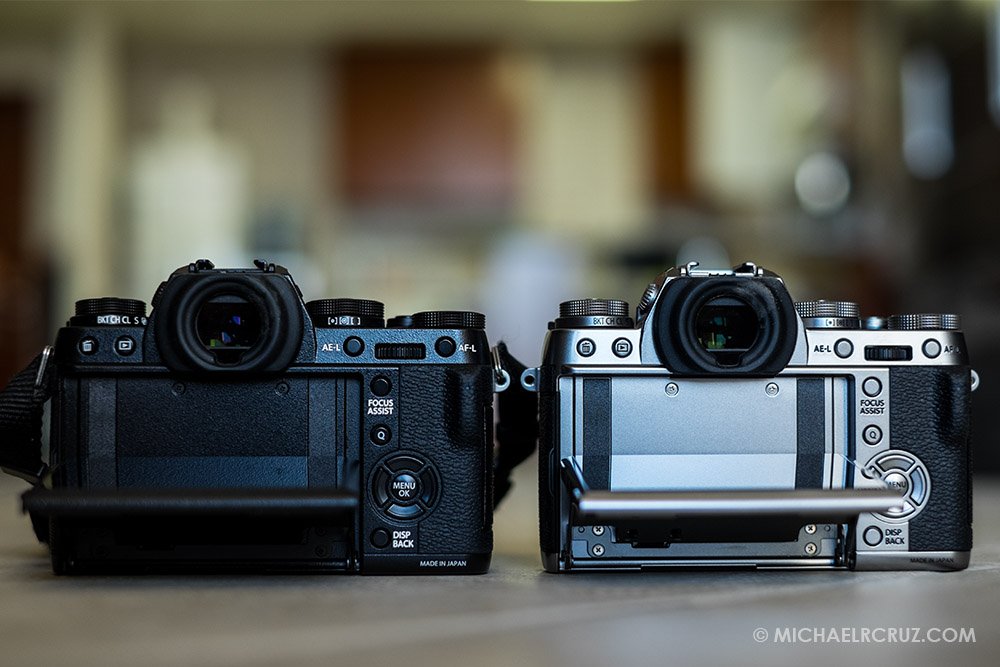 Here is the X-T1 Graphite Silver compared to the Silver X100S

Electronic Shutter
Ok, here is the main feature.  To be honest, when I first heard about it, I was like wow! 1/32,000 shutter speed that's just insane!  And then I realized, when will I use 1/32,000?  I never really put much thought into it until I used the camera with the Fujinon 56mm f1.2.  As it turns out, it is actually quite useful!
Shooting outside in mid-day here in Dubai, the sun is very bright, switch the camera to Electronic Shutter and set the 56mm aperture to wide open which is f1.2, and shoot!  Getting exposures at 1/14,000 at f1.2! No ND filters required!  I think that is the most practical use of the electronic shutter.  At least for now.
Here are some outdoor shots of my friend Sam Tring, a singer / songwriter / model based here in Dubai, UAE, you can check her Facebook page here.
X-T1 Graphite Silver + 56mm f1.2  | f1.2 | 1/10,500 | ISO 200 | Classic Chrome Film Simulation



X-T1 Graphite Silver + 56mm f1.2  | f1.2 | 1/11,000 | ISO 200

The camera have 3 shutter modes now, Mechanical Shutter, Electronic Shutter and Electronic Shutter + Mechanical Shutter.  So we know the mechanical shutter is limited to 1/4000 and the Electronic Shutter can go as far as 1/32,000; The Electronic + Mechanical shutter simply combines them.  When selected, the camera will shoot shutter speed 1/4000 and below with mechanical shutter and anything above 1/4000 will be on Electronic shutter.
With the Electronic + Mechanical Shutter enabled, when the shutter is 1/4,000 and below, it will use Mechanical Shutter.  If its on Electronic Shutter only, it will use electronic shutter in any shutter speed.   Here's another photo of Sam with Electronic + Mechanical Shutter; on this exposure, the camera uses the Mechanical shutter since it is below 1/4,000.  Electronic Shutter will kick in if the exposure is 1/5,000 and above.
X-T1 Graphite Silver + 56mm f1.2  | f1.2 | 1/1,300 | ISO 200
It's not all rainbows and butterflies when it comes to Electronic Shutter Mode.  There's a few quirks that I found, when using Electronic shutter or even the mixed Electronic + Mechanical shutter, you can't fire up a strobe.  If you use a pocket wizard or any flash triggers, it won't fire unless you are in Mechanical Shutter.  It is possible that this will changed in the final version, since what I have is a pre-production model.
Another quirk about the electronic shutter is the "jello effect" or "rolling shutter effect".  And I am not referring to video, this is on stills.  I noticed some of the photos I took with high shutter speed of 1/10,000 and above have some distortion. However as advised by a Fujifilm Engineer, the Image Quality is not final.  This is probably one of the Pre-Production quirks.
I was not able to take advantage of the silent shooting mode when using the Electronic shutter, as advised by a Fujifilm Engineer, the pre-production unit doesn't have the ability to turn off the Electronic Shutter Sound, but the final production will have it.  I think, this will be very useful when shooting in silent places and street photography.  I also have the Fujifilm X100T and the electronic shutter is dead silent.
Classic Chrome Film Simulation
I think this is by far my favorite film simulation from Fuji.  It gives a nice contrast and somehow have that de-saturated look.  I think, it gives a nice pop on the skin tones too.   It also changes the look from picture to picture, some of the pictures appear to have more cyan and some are with warmer tones.  Like other film simulation, it might not be useful for every scenes, but that's why there are other film simulation to pick from.  I shoot primarily in raw format, but from time to time, I use jpegs for photowalks and other casual photos and I can see myself using Classic Chrome all the time, except maybe for shooting food, where I'll go with Velvia.
Here are samples of Classic Chrome Film Simulation straight from the X-T1 Graphite Silver Edition (No Post Processing has been done except for cropping and re sizing)
X-T1 Graphite Silver + 10-24mm | f4.0 | 1/1,100 | ISO 200 | Classic Chrome 

X-T1 Graphite Silver  + 10-24mm | f4.0 | 1/1,400 | ISO 200 | Classic Chrome

X-T1 Graphite Silver + 56mm f1.2 | f1.2 | 1/280 | ISO 200 | Classic Chrome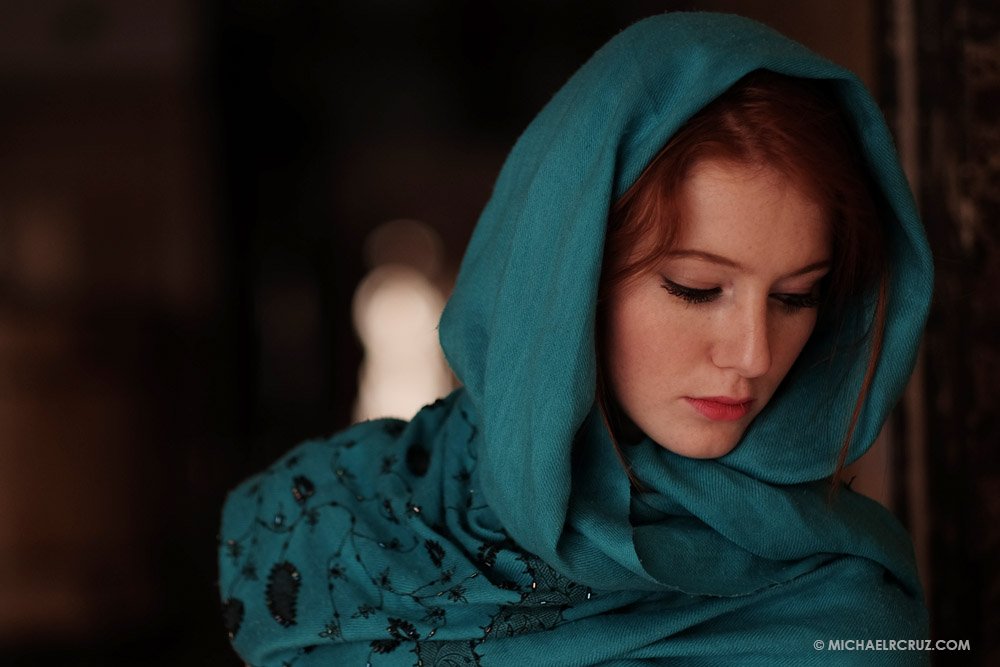 Final Thoughts:
The X-T1 Graphite Silver Edition is a great camera just like the Black X-T1 before it.  It is even better in regards with the menu buttons being more tactile and responsive.  Come December, the new firmware for X-T1 will give both the black X-T1 and the Graphite Silver edition some additional features.   The older X-T1 will get the Classic chrome and the electronic shutter feature as well (as far as I know).  Knowing that the features are pretty much the same as the black X-T1 after the firmware upgrade, it will all come down to color preference.
The X-T1 is probably the best camera Fujifilm has to offer, the Graphite Silver Edition is no exception.  I generally  like black cameras because it makes it easier to blend in with the crowd, it is "stealthier" compared to silver ones.  However, I love the retro design of cameras and this is one reason why I got attracted in Fujifilm X-series in the first place; the Graphite Silver edition adds that missing retro flare on the X-T1.
For those who have not tried the Fuji X-Series system and if you are looking on getting the X-T1, which almost all reviewers and photographers are raving about; This is a good time to get one.  And in case you decide to get the X-T1 Graphite Silver Edition, not only you will own one of the best mirrorless camera in existence, you'll also get to own one of best looking cameras around.