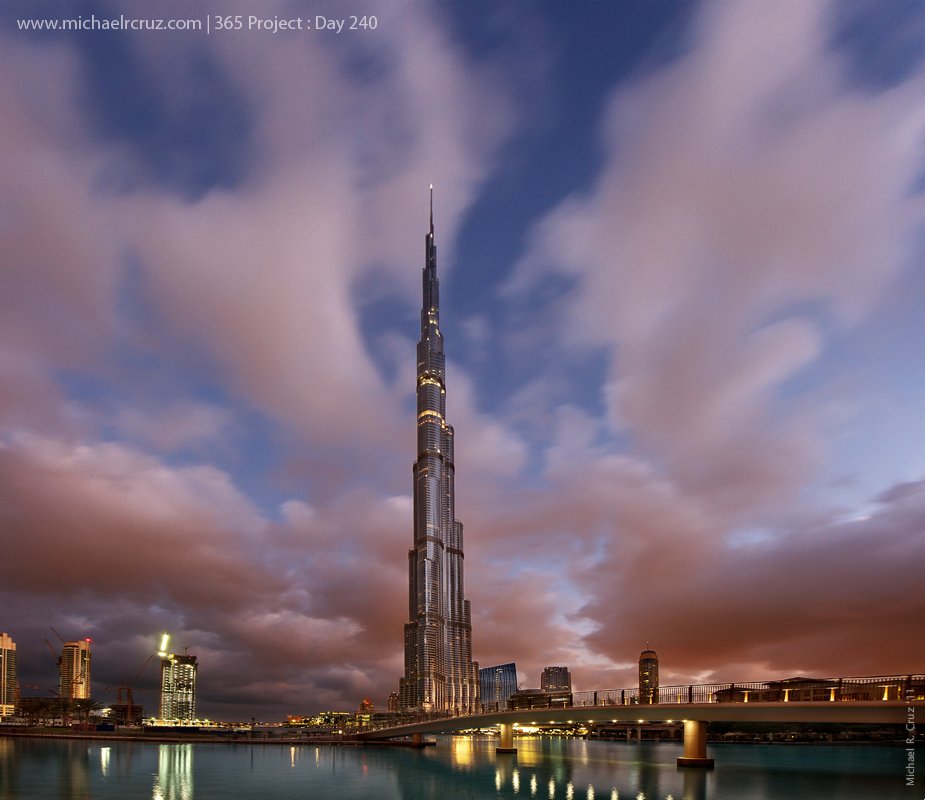 This is one of my favorite shots among all the photos I took recently.  Timing is really a big key when taking photos like this.  You cannot really predict when is the best time to take a picture, you just go there and pray for the best.  This was shot at dawn, just before the sun rises.
It's really challenging to take a picture of the Burj Khalifa, simply because it's very tall.  I mean, it's not the tallest building on earth for nothing.  It's really tall and there are not a lot of places to get a nice photo of it.  The only place you can get is right beside it, so you really need an ultra wide angle lens to do the job.  I know my Tokina would have a tougher time with 11mm, but with my new Sigma 8-16mm, it's a breeze.  I mean, I'm not being paid by Sigma here, but this is the widest you can get if you are using a cropped sensor like the 7D.
Gear: Canon 7D + Sigma 8-16mm
Settings: f8 | 6 seconds | ISO 100
Post process:
3 exposure blending (DRI)
Curves adjustments
Dodging and burning
A lot of perspective correction to get the Burj Khalifa straight!