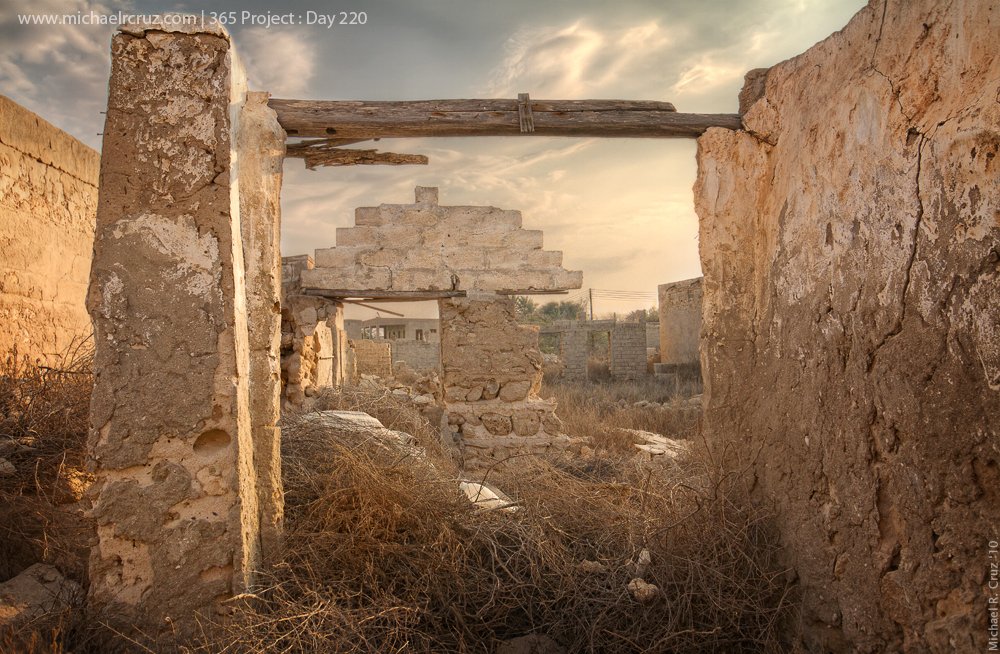 This particular scene interested me a lot; I was shooting portraits and I saw how these walls are torn down and how many layers of wall can bee seen through it. It's a little difficult to put the model here but it makes a good landscape subject, so I clicked!
Gear: Canon 7D + Tokina 11-16 f2.8
Settings: f8.0 | 1/100 | ISO 100
Post process:
3 exposures blended manually using DRI
Multiple curves adjustments to enhance the tones
Dodging and burning
Cheers!
/Mike