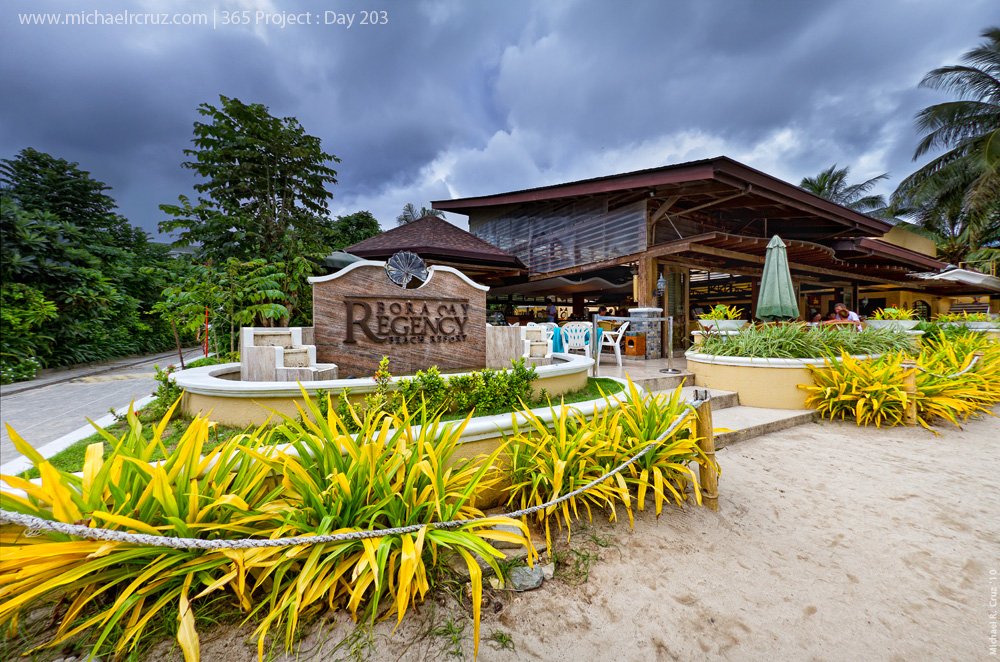 I stayed at Boracay Regency Hotel and I'm really satisfied with their service; this one on the picture is the restaurant where I had my buffet for breakfast, lunch and dinner 🙂  Awesome food! Everytime!
Gear: Canon 7D + Sigma 10mm f2.8 fisheye
Settings: f8.0 | 1/20 | ISO 100
Post process:
2 exposure digital blending (DRI)
Corrected fisheye distortion using Adobe Camera Raw's Lens profile
Dodge and burn
Curves adjustments
Take care!
/Mike