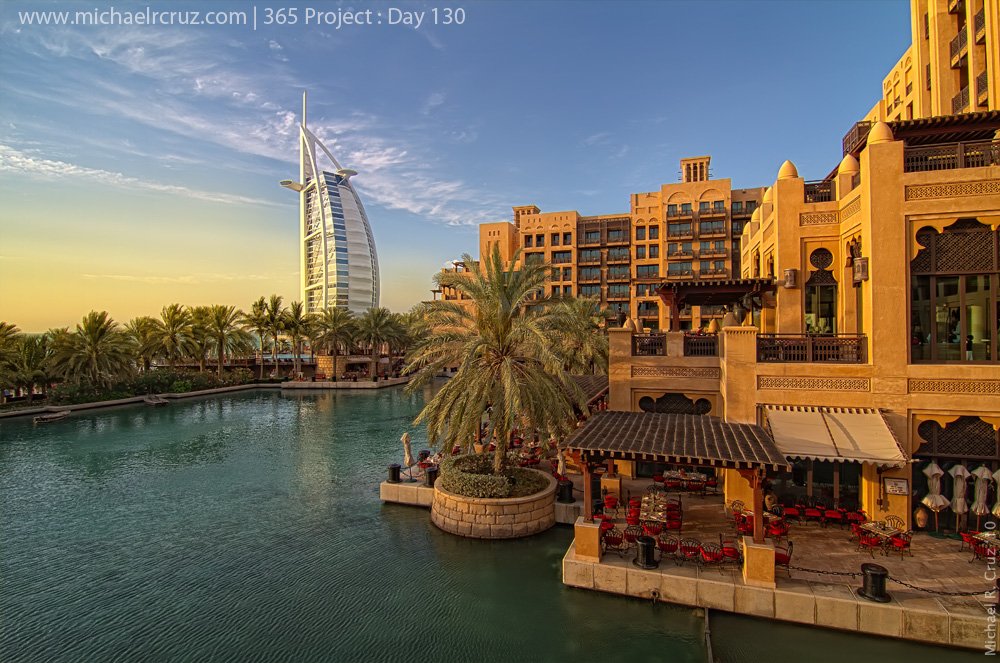 The Burj Al Arab ("Tower of the Arabs", also known as "Arab Sail").  The construction of Burj Al Arab began in 1994. It was built to resemble the sail of a dhow, a type of Arabian vessel.  The Burj Al Arab stands on an artificial island 280 m (920 ft) out from Jumeirah  beach, and is connected to the mainland by a private curving bridge.
Gear:  Canon 7D + Tokina 11-16 f2.8
Settings: f8.0 | 1/40 | ISO 100
Post processing:
Dodging and burning
Adjusted the exposure using curves
Adjusted hue and saturation
Added a very light vignette
Cheers!
/Mike