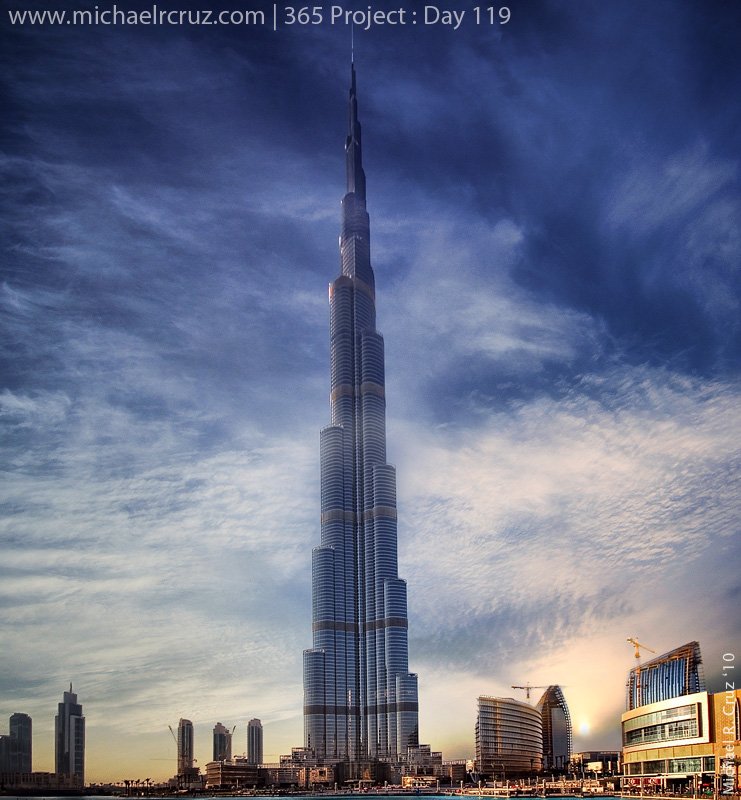 This building needs no introduction, The Burj Khalifa, formerly known as Burj Dubai.   I know, I already have a shot like this, but this one has a different backdrop 🙂  This one had a sunset view 😀
Anyway, to those who doesn't know, Burj Khalifa is currently the tallest building on Earth, if you want to know the specifics, then google is your friend.
Gear:  Canon 7D + Sigma 10-20
Settings: f9.0 | 1/160 | ISO 100
Post processing:
Applied some perspective correction
Adjusted exposure using different curves settings
Adjusted contrast and tones of the building
Enhanced the sky to get a dramatic sunset
Applied some selective sharpening
Ye'y it's weekend!
/Mike