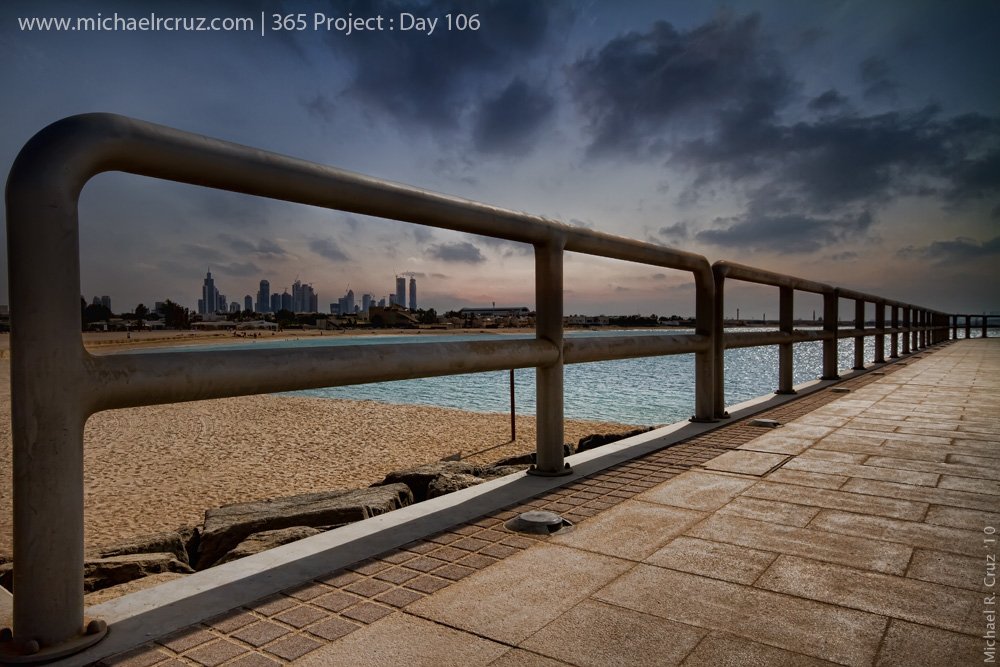 Taken from Jumeirah Beach, Dubai.  The railings fascinated me, I wanted to create small frames and the railings just did that for me.
Gear: Canon 7D + Sigma 10-20mm
Settings: f11 | 1/800 | ISO100
Post process:
Under exposed the picture using curves
Enhanced the sky to create a dramatic look
Dodging and burning
Blending modes to get more details and texture
Happy weekend!
/Mike