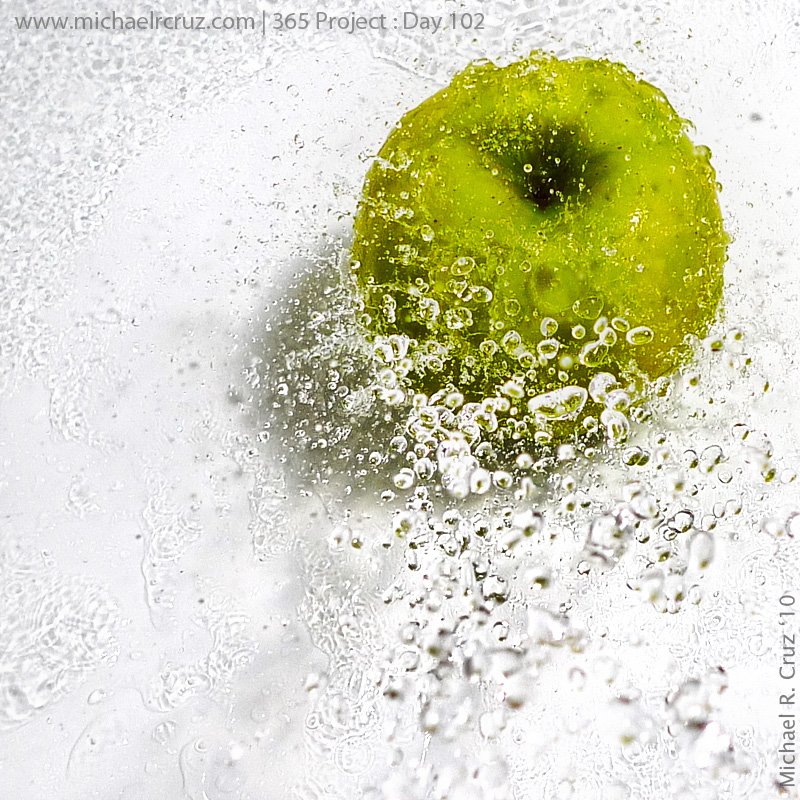 Haven't been doing water shots lately…  I wanted an up-close and personal shot of the water this time;  I also wanted to get the angle where the water is actually flowing.  Shot this inside the bathtub 🙂   I don't think I can use my 7D on this shot so I opted for my LX3.
Gear: Lumix LX3 + 580exii
Settings: f2.8 | 1/200 | ISO 80
Strobist info:
580exii + Lumiquest softbox III @ 1/64 power, placed on top right
Trigger:  Phottix PT04 II
Post process:
Adjusted curves settings to get the white balance correct
Adjusted clarity and contrast
Cropped the image
Adjusted vibrance and saturation
Thanks for following!
/Mike