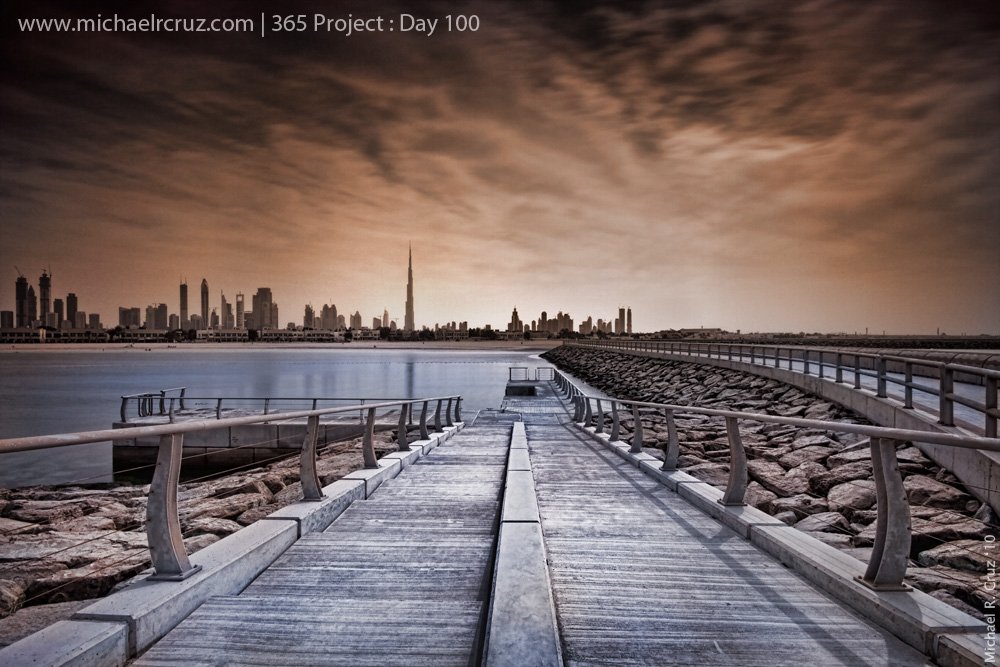 This is my 100th picture for my 365 project.  I have posted 100 pictures everyday since January 1st of 2010 😀
I am a fan of color, you can see that on rest of my 365 Project, however on this picture, I wanted a muted look.  I processed it in dual tone.  Just an experiment and playing around with muted colors.  This was taken at high noon around 1pm or something, it just appeared dark because of my 10-stop B+W ND filter and a graduated ND filter to balance out the sky.
Gear: Canon 7D + Sigma 10-20mm with B+W ND1000x & Graduated ND filter to balance out the sky
Settings: f11.0 | 13 secs. | ISO 100
Post process:
Altered the white balance settings to cool down the warm effect of 10 stop ND filter
Dodging and burning
Colorized the sky using Hue and Saturation
Apply different settings of curves
Applied some sharpening
Thanks!
/Mike