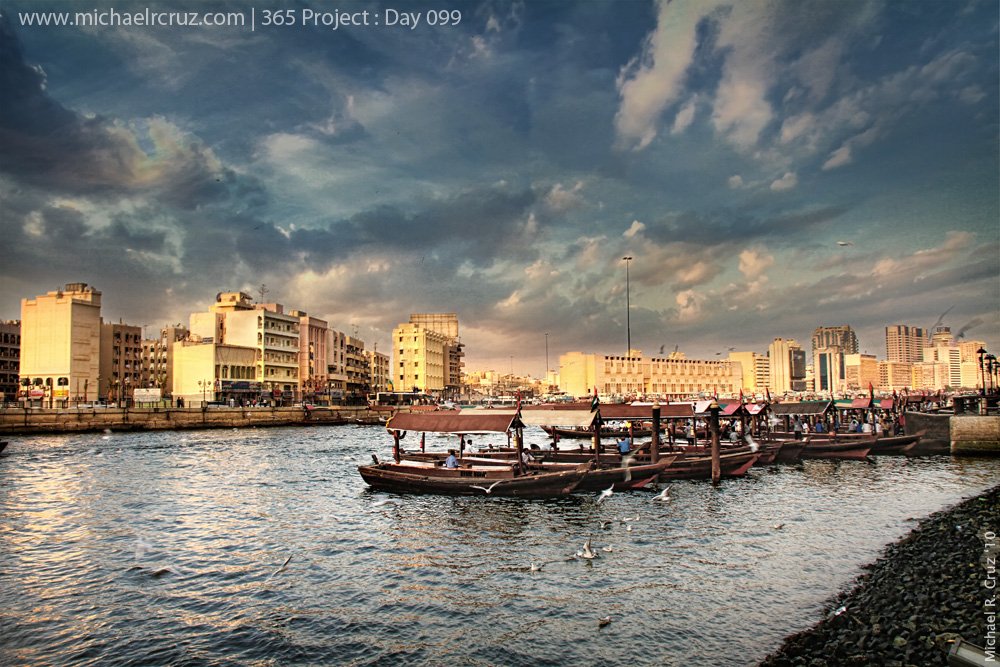 This is the creek near the old Souk in Deira, souk (or Souq) means market in Arabic.  In this souk you can find varieties of Arabic apparels and accessories; you can also find lots of middle eastern spices and lots of other things.  The boats that you see are Dubai Water Taxis, they can take you from Deira to Bur Dubai and back.
Deira is a part of Dubai which is not so glamorous, it is often considered as less developed and not as commercialized compared to its neighboring city like Bur Dubai.
Gear: Canon 7D + Tamron 18-270mm
Settings: f8.0 | 1/40 | ISO 100
Post processing:
Enhanced the sky to create a more dramatic effect
Dodging and burning
Applied curves settings
Adjusted vibrance
Applied a light vignette
Happy weekend!
/Mike